The Hut Brand Identity
A new logo and branding was required for The Hut, Colwell Bay. The branding needed to project The Hut as a quintessentially English 'beach hut' style restaurant that combines an unrivalled passion for high quality, seasonal food with a desire to create a relaxed but stylish environment for all to enjoy.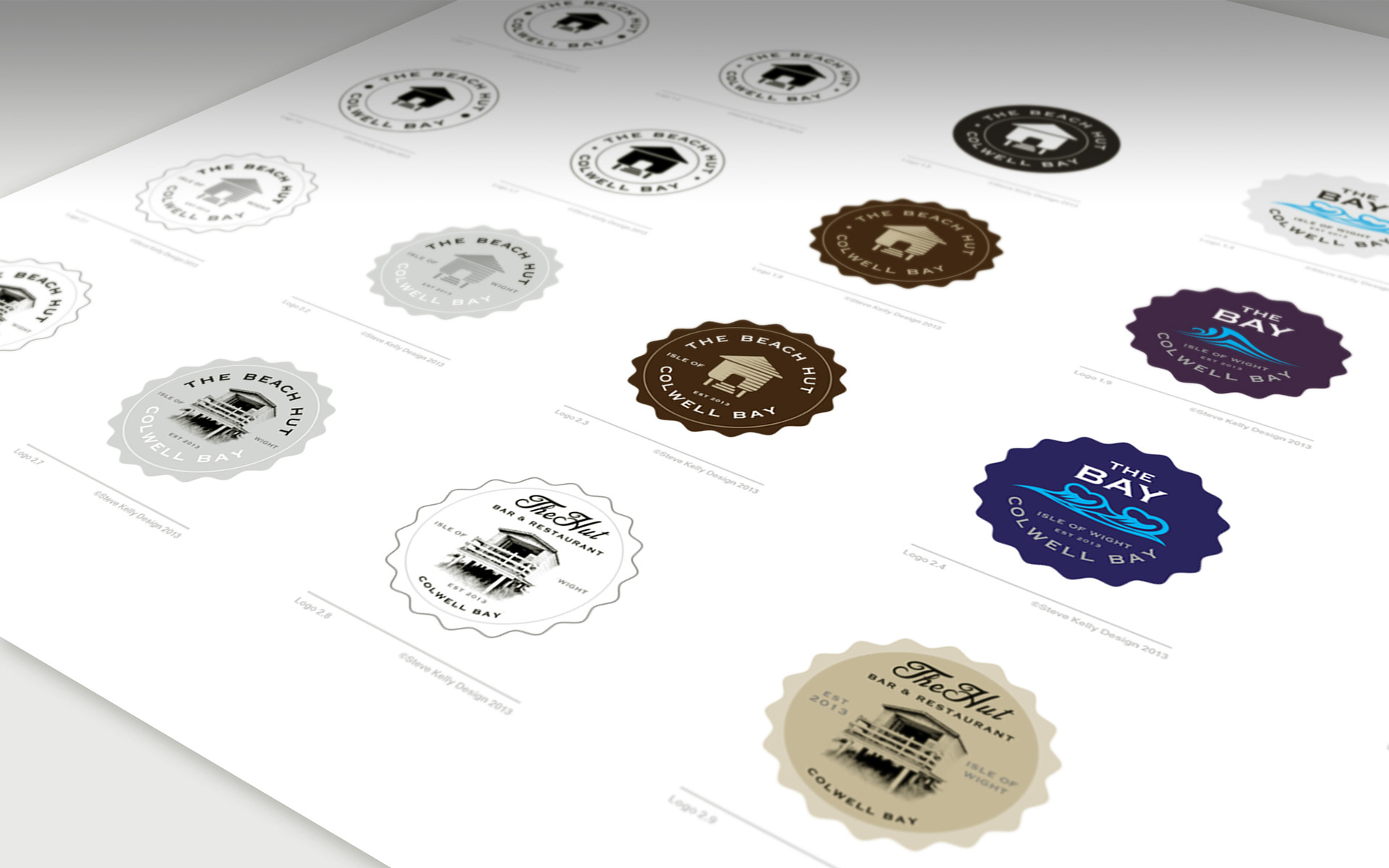 Initial logo development visuals as presented to the client.